Krishna Chaitanya, Principal Advisor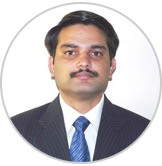 Krishna has more than 18 years of experience of investing in Emerging Markets across the globe. He serves on the board of companies in the infrastructure sector and has advised others on strategy, M&A, fund-raising and operations. He has worked on concluded transactions generating top quartile returns in transportation, mining, energy, Renewables, Oil & Gas and utility sectors.
In investment roles in the past, he has lead or played a key role on deals aggregating US$550m, structured financing transactions aggregating US$300m and fundraising for Infrastructure Funds.
He writes and actively contributes to the policy making in the Infrastructure sector.
Specialties:
Functional: Deal Origination, Negotiation, Deal Structuring, Due Diligence, Financial Valuation, Investment Strategy, Project Finance, Mergers & Acquisitions
Sectors: Power, Oil & Gas, Renewables, Transportation and Social Infrastructure
How we can help you?
To discuss how Ilo Consulting team can help your business achieve results, please
Contact us