Duncan Gregory, United Kingdom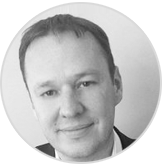 Duncan is a chartered accountant and a corporate financier with over 15 years of advisory experience. He has advised on equity and debt fund raising, mergers and acquisitions, project finance and corporate disposals for clients ranging from SME businesses to major global institutions and corporations. He has covered many sectors, including energy and mining, shipping, infrastructure and real estate and is a frequent business traveller to Europe, Asia, Middle East and Africa.
How we can help you?
To discuss how Ilo Consulting team can help your business achieve results, please
Contact us