Panos I. Alivizatos, Cyprus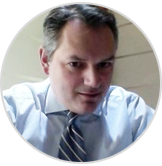 Panos is a Corporate Finance, Strategy & Commodities professional, with strong transactional experience of over fifteen years. he has worked on a range of industries and financing/funding structures combined with hands-on operational experience and know-how. Panos is LBS alumnus, holds an M.Sc. in Finance (University of Leicester), certificates in Corporate Finance (LBS) and Law & Economics (National & Kapodistrian University of Athens) and a BBA in Management.
Although a generalist, Panos has significant sectoral expertise in Investment & Corporate Banking (working for Credit Agricole), Commodities (Brokerage, Trading & Financing), Mining (mainly in Africa), Renewable Energy (mainly wind & solar), Climate Change/Carbon Credits projects, TMT, Payments / Retail Banking, Real Estate, Infrastructure, Shipping & Transportation.
In 2008, he founded Finextra Partners (a Corporate Finance advisory & Commodities boutique) and until today is the Managing Partner of the firm, gaining significant experience in the RES industry, corporate finance & M&A advisory. From 2004 to 2008, worked for an affiliate of Credit Agricole Investment Bank (CALYON-CIB) in Athens as Senior Associate in Corporate Finance & Capital Markets.
He began his career in the Finance sector & in IT for the Banking sector, mainly by overseeing large scale projects as Project Manager in known firms and banks. Inclduing Millennium Bank/Athens, Delta Informatics S.A./ First Data Hellas, Informer S.A., Altec S.A.
Panos is member of IENE (Institute Energy for South-East Europe). He is also a London Business School alumnus & member of the LBS Carbon Club.
---