Vineyard
Vintage Italian Wine producer is looking for a Strategic Partner for Majority Buyout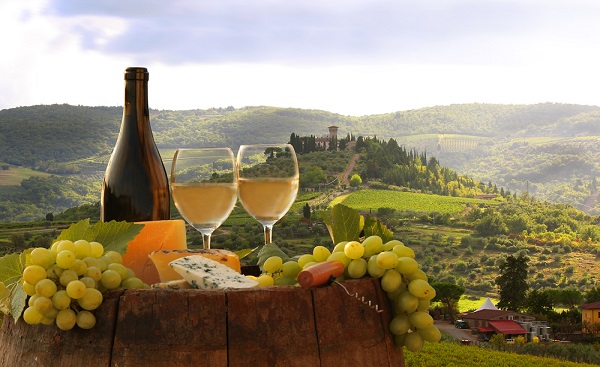 Company Overview: The Company has a farm with organic certification valid for EU countries. It runs 14 ha. of area, including 10 ha. of vineyards, 3 ha. of olive grove quality. The rest of the area consists of farm paths and rural buildings. The winery is located within the fascinating Murgia plateau.
It relies on an external distribution network specialized in quality wines, that boasts around 150 agents on the Italian territory. It operates in South Korea and U.S. via an internationally renowned broker; in Ontario, Canada, via a local agency with direct disposals to the Liquor Control Board of Ontario (LCBO). In Europe it has direct and consistent clientele via an importer and distributor for each of the following countries: Switzerland, Holland, and Germany.
Company Offerings:


1. Vineyard: The vineyards encircle the manor house and the rural buildings (cellars and three-light sheds). Of calcareous composition, the raining system is the single guyot with high wall bars, drop rescue irrigation, and density of about 5.600 plants per ha. The winery produces every year around 900 quintals of grapes. The average yield is of 90 q./ha., with an average production of 2 kg per plant. The winery produces autonomously at least 650 hl. of wine per year. Almost 460 hl. of red wine; 110 hl. of rosè wine; and 80 hl. of white wine.
Red/Rose Wine Grapes: Nero di Troia, Rosato Igp Puglia, Negroamaro Igp Puglia, Bombino Nero, Rosso Igp Puglia
White Wine Grapes: Bianco Igp Puglia, Moscato A sti Igp Puglia
Nero di Troia grape has a high tannic content in the skins, and it is fruity in the pulp. The polyphenolic richness is comparable to that of grapes Aglianico and Nebbiolo. NdT represents today one of the red Italian vineyards with the greatest potential for development.


2.

Olive Grove:
The company owns and breeds around 500 secular olive trees, quality "la Coratina", which serve as a fence to the vineyard and as an anti-wind barrier. These plants produce from 200 to 400 quintals of olives per year, which equals roughly to 30 hl. per year of e.v.o. oil. The plants are supported by a drop irrigation system.
Proposal: The company is looking for a strategic partner for a majority buyout, including a sale of the company.